Skip to product information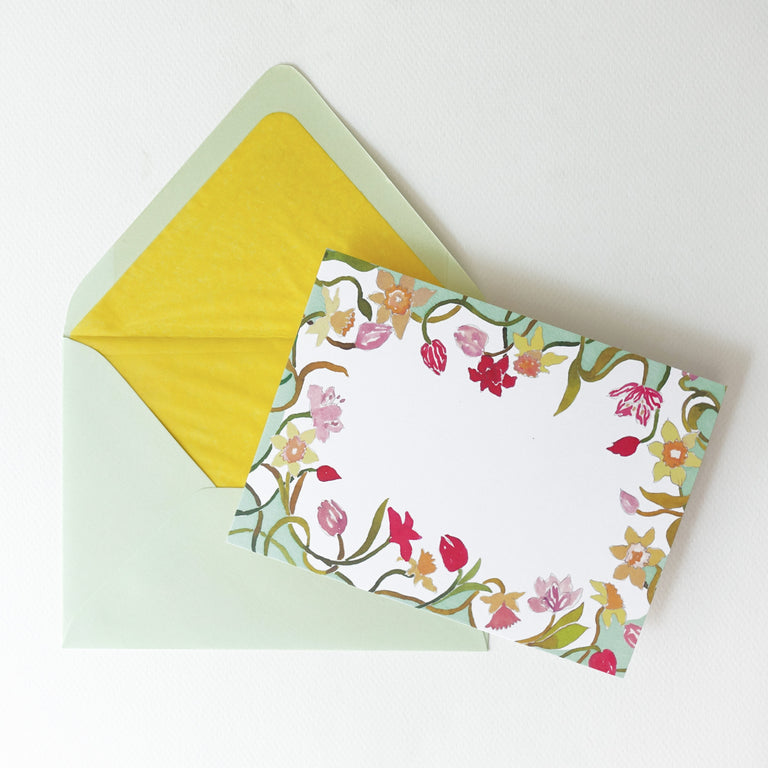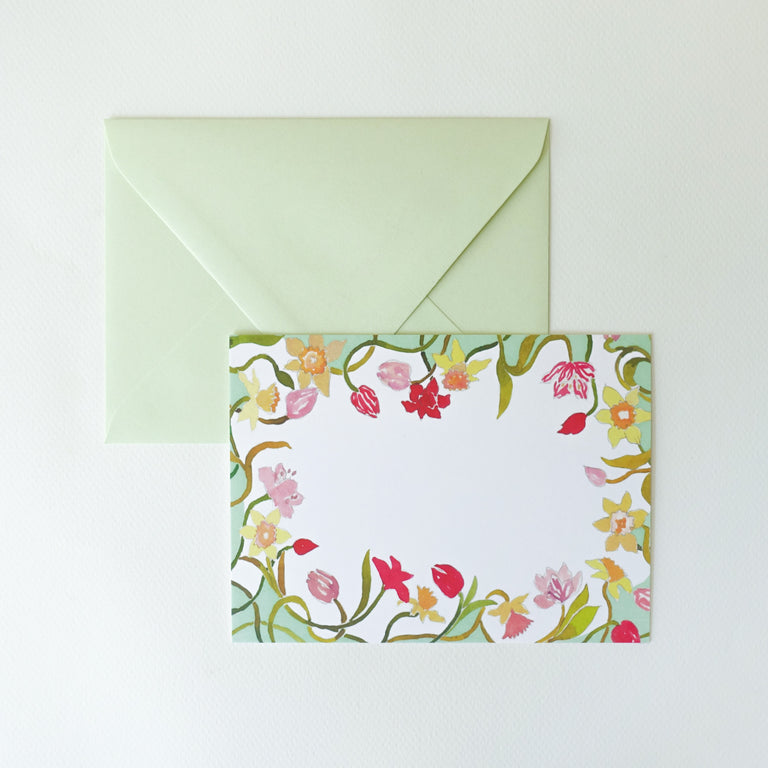 Spring Fever Stationery
$125.00
Set of 20 A6 notecards (sized at 4.5" x 6.125") and matching envelopes.
The cards feature spring botanicals painted by Happy Menocal and printed on luxurious, two-ply paper. The pistachio envelopes are lined by hand in dandelion yellow tissue.
The set is packaged in a candy apple red folio, tied with mint green silk ribbon.