Skip to product information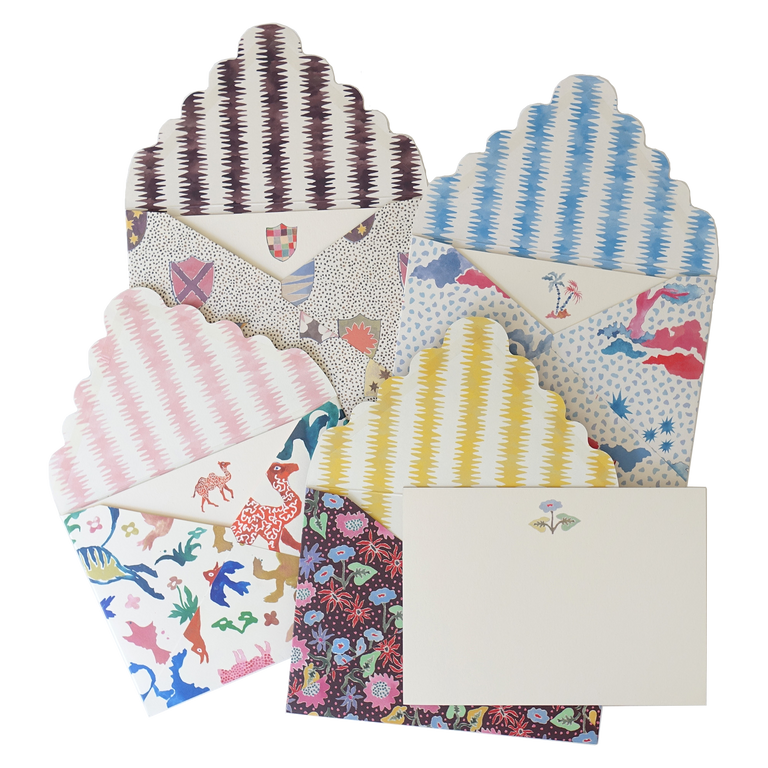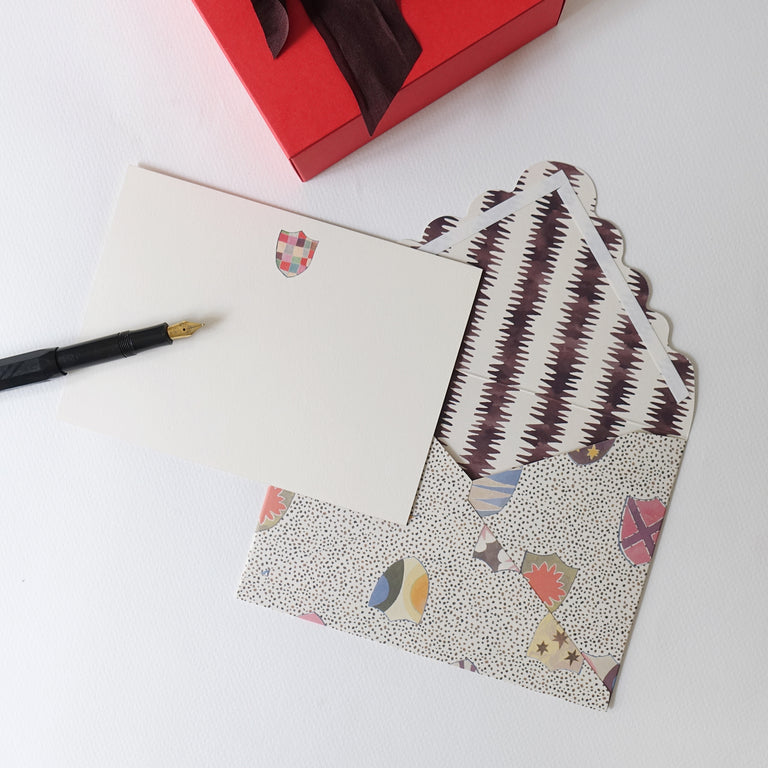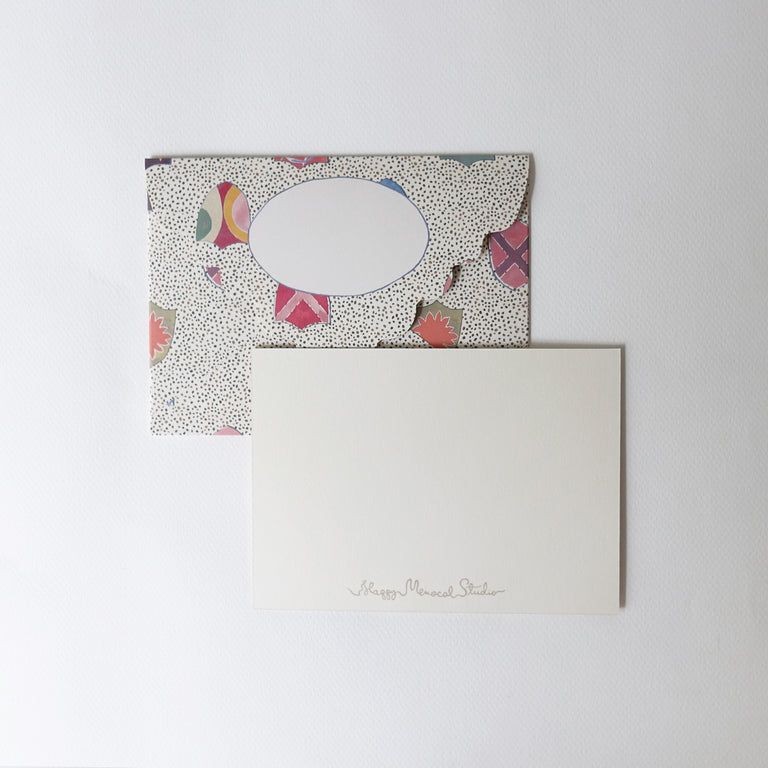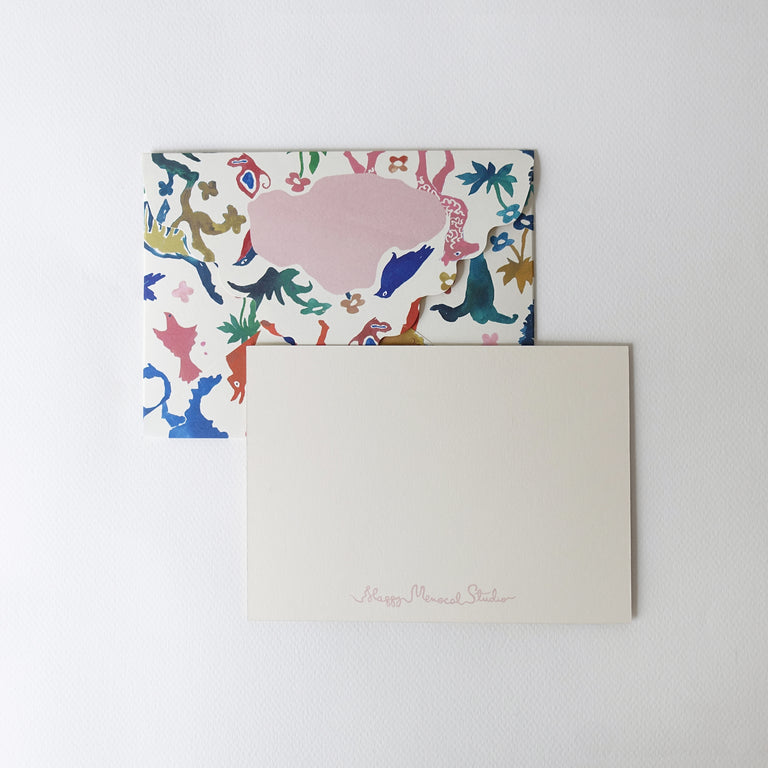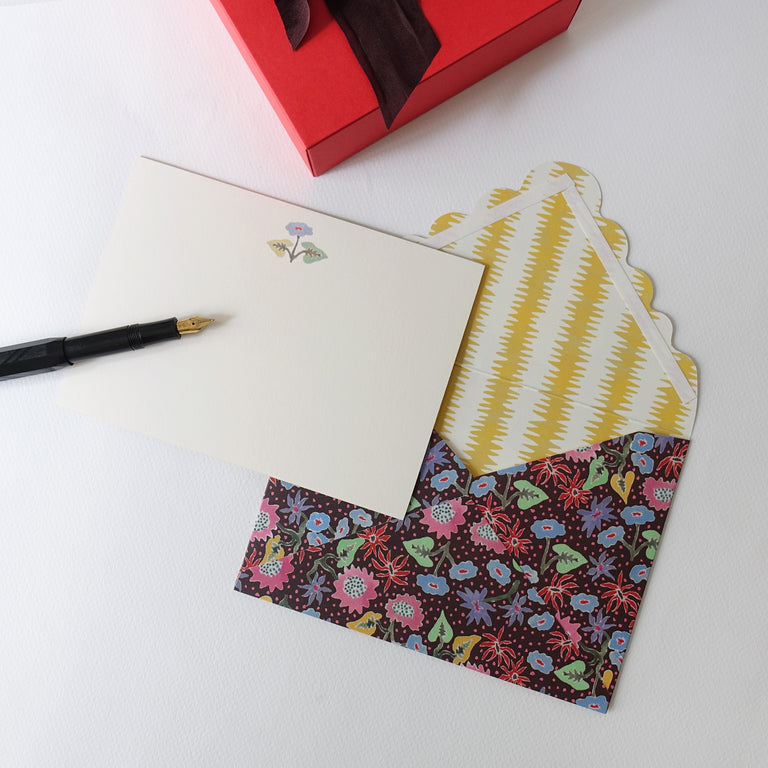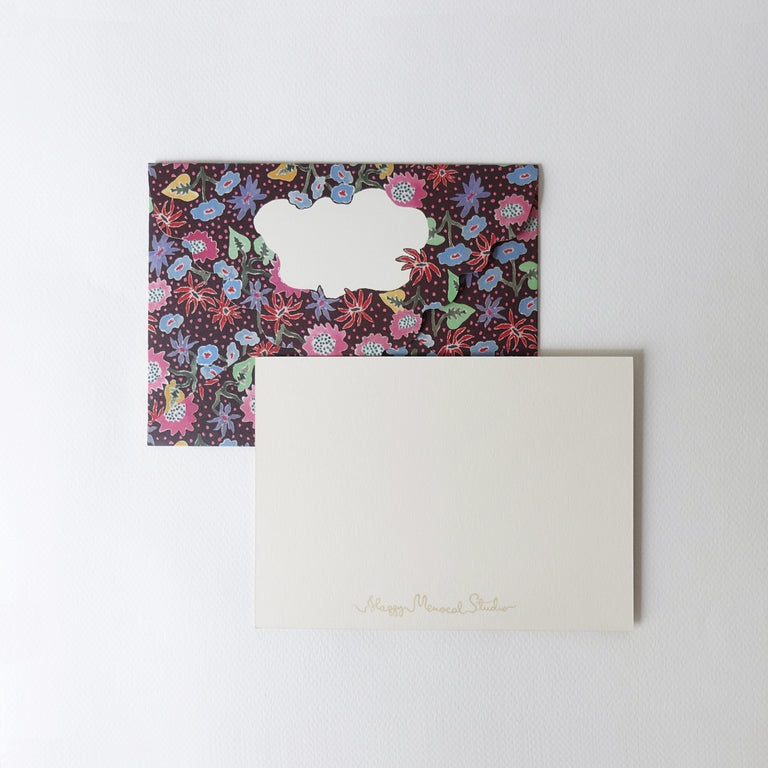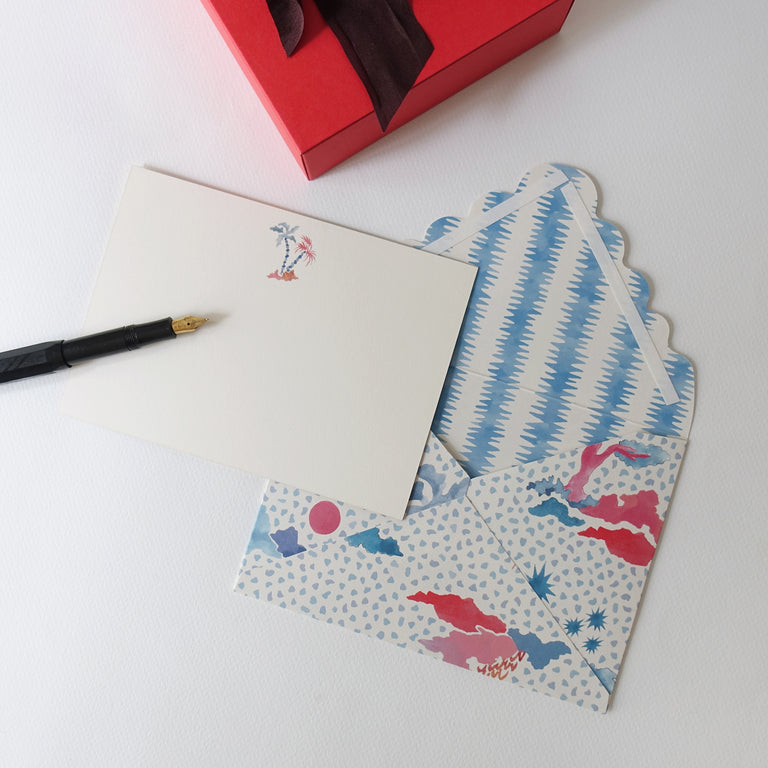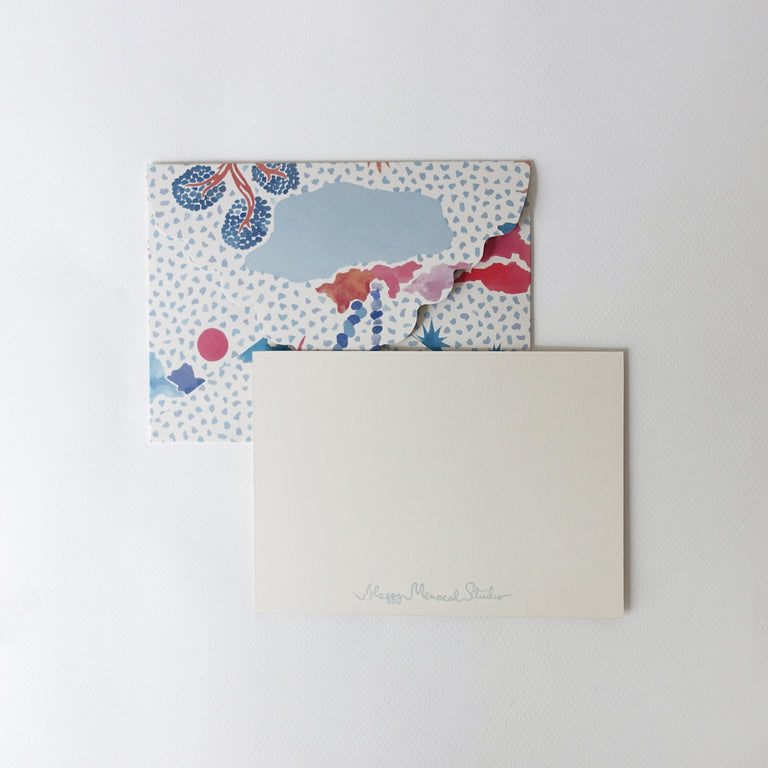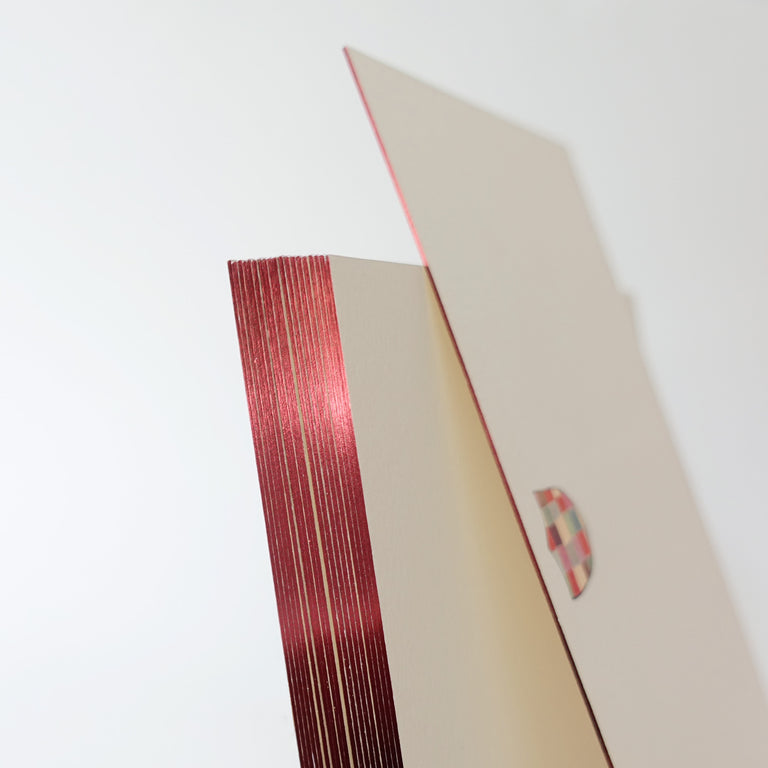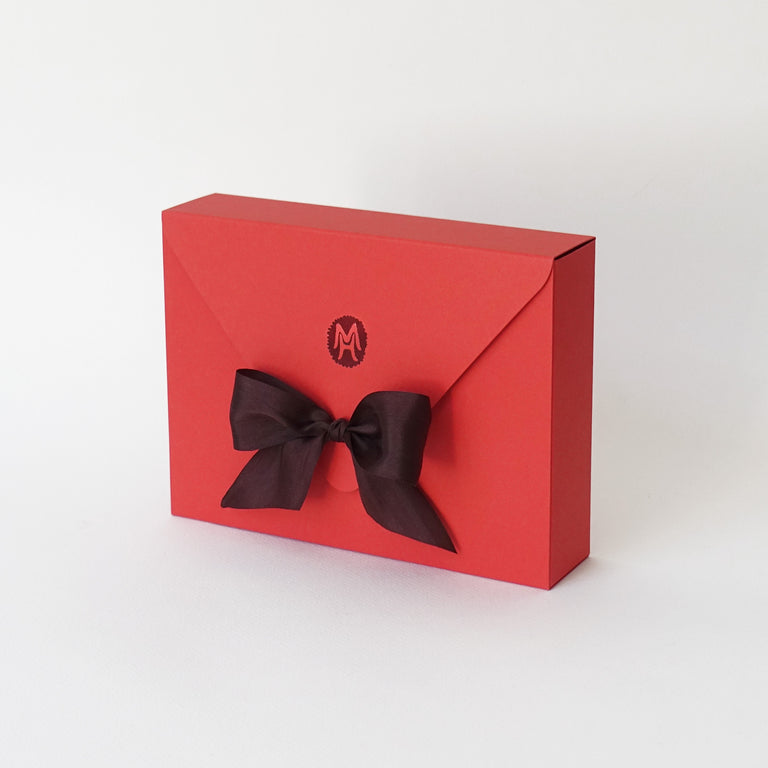 Schumacher Collection Stationery
$150.00
Assortment of 20 A6 notecards (sized at 4.5" x 6.125") and matching envelopes.

Featuring artwork from Happy's collection with storied fabric and wallpaper house, Schumacher, this set includes five each of four different designs.
Shield - This heraldic motif breathes new life and levity into an ancient aristocratic tradition. Colorful shields featuring whimsical patterns are rendered with a painterly hand against a mottled background.
Beasts - Animated by a carnival of exotic creatures and fanciful flora.
Calico - This multicolor, microfloral print offers a fresh take on a traditional calico, with its charming stylized flowers scattered against a stippled background.
Valletta - Inspired by the ancient capital of Malta, Valletta, evokes the romance of a distant land with its exotic trees and celestial bodies floating on a stippled oceanic background. 
Each corresponding envelope is lined with the studio's "Cardiogram" pattern -- a small-scale stripe with electric energy -- in a complimentary color. 


The set is packaged in a candy apple red folio, tied with chocolate brown silk ribbon.